Over the last six months I've been working on a complete rewrite of the Distrify player and backend infrastructure. Yesterday we migrated the first large batch of content-owners to this new player, so despite using it in production on a small scale for several months now, this was the first time it would be seen by a large number of people.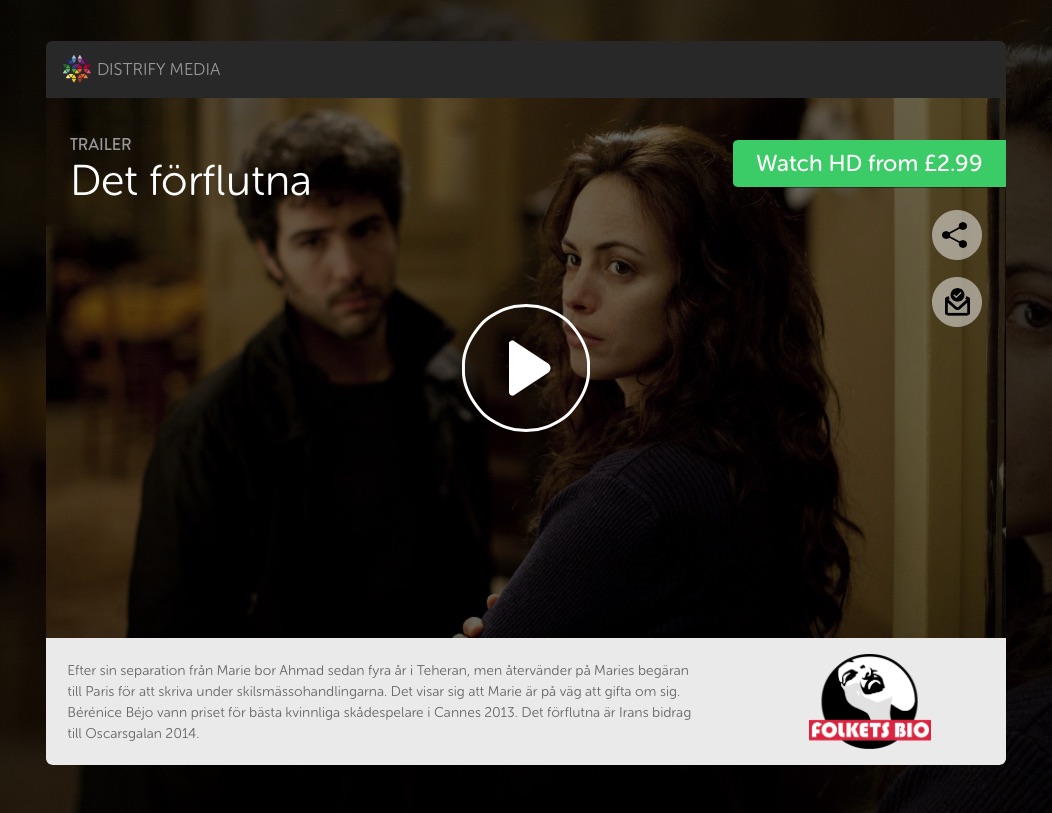 The player was conceived, designed, and built from the ground up with user experience in mind. The player has a fantastic design by Mike Kus; the frontend in React, initially built by Neil Kinnish; with a Rails backend by Kieran Masterton and myself. The play and purchase experiences are fast, but we're working hard to make them even faster and easier to use. I plan to write more about the technology choices that were made along the way.
The response so far has been fantastic, I'm incredibly proud of the whole Distrify team.